<October 13>
This week we'll be beginning a new series titled "The Gospel of John: Beholding For Believing" . Rayshawn will be preaching from John 1:1-18. Last week's sermon can be heard here.
We want to encourage you to take a moment this week as you prepare for our time together on Sunday by reading and praying through the passages.
Consider thinking through these four questions as you read and pray.
How can I adore God from this passage?

What sin does this passage lead me to confess?

How does this passage help me to thank Jesus?

From this passage, in what ways can I ask God's Spirit to help me this week?
Songs We'll Be Singing Together
Because Sunday morning is a time and space where we come together around God's word, we want to come expectant and prepared to gather with God's people. An additional way we want to encourage this is by providing the songs we'll be singing together in advance.
Fall Block Party at Woodman West
Join us and Staples Mill Baptist on October 19th from 1-3pm for games, food, and fun at the Woodman West Community! This is a great opportunity to meet our neighbors and fellowship.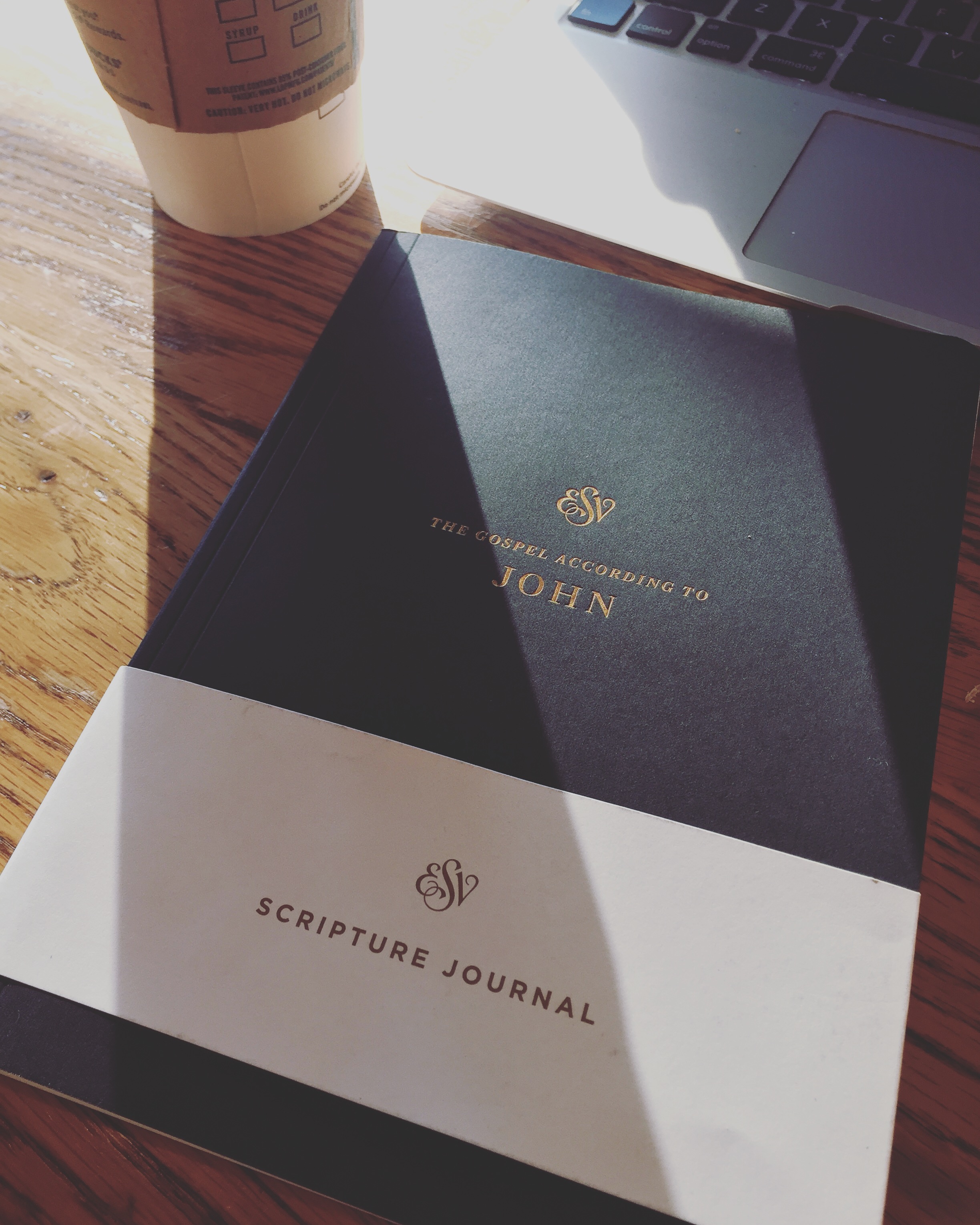 Gospel of John Scripture Journals
We're going through John's gospel this fall and we have scripture journals available if you want to follow along with us! Pick one up on Sundays and please donate $5 if you're able.
Operation Christmas Child
Each year we participate in OCC by sending boxes that include toys, hygiene items, and school supplies, as well as a Bible and a children's Gospel booklet in their own language.

If you're interested in giving, please sign up here .
Reading the Bible during our Sunday service is a great way to encourage others by simply…reading. Jump in as we're going through John's gospel. Sign up here.
Weekly Resources
Here are some resources that our elders recommend checking out this week. Please feel free to use them as discipleship opportunities to discuss with one another.
A Prayer for Those Who Feel Awkward in Social Gatherings I know this about myself, O Lord: in a room full of people, I would rather retreat into a quiet corner and flip through the pages of a book than step beyond the walls of my self to engage another person in conversation.
What The People of God Will Be (and Are!) Psalm 48 as a portrait of a gospel-centered church is an incredible song for reflection. Clearly we're not there yet. But God is faithful, and despite what anyone thinks of the church, Jesus has promised that the gates of hell will not prevail against it.
One of the Dirtiest Words Today: C----n Conversion lies at the very heart of Christianity. To sacrifice it is to sacrifice nothing other than the gospel and the good news it promises to all. This is surely reason enough to defend a clear and robust understanding of biblical conversion.
Got Prayer?
If there's something you'd like for our leaders and our church to be praying with you about, fill out the prayer request form.